NZ SEO Agency Contact Info
When you need to contact a leading NZ SEO agency, New Zealand search optimisation consultant Ben Kemp has 2-+ years as a freelance SEO practitioner.
Contact us today
For all NZ SEO agency enquiries, please fill in the helpful information in the form at right…
+64 3 669 0872
Note on Phone Calls: I am not always easy to get on the phone… aside from the fact that I'm invariably busy, I sometimes have to contend with different time zones. Email is best as it provides an essential audit trail…
Please take a moment to add your details and click Send.
I respond within minutes during work hours & within 12 hours, 7 days per week.
---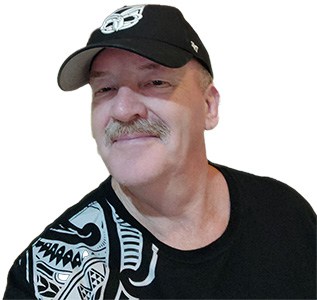 You deserve more than just rankings… I deliver partnership-based SEO services, integrity and content optimisation that exceeds expectations.
NB: Should the Contact Form fail, please feel free to email me directly at: The SEO Guy
As well as general NZ SEO agency services I also provide a broad range of expert WordPress services for clients both in New Zealand and around the globe. These WP services include;
Regardless of the expert NZ SEO agency services that you require, I provide support services on an hourly rate, case by case, or via an annual management contract.
Where troubleshooting costs exceed $250, we will provide you with a Website Maintenance package that runs through to the annual renewal date of 20 January! Have a crisis in February and not only will we fix it for you, I will also give you FREE MAINTENANCE for the rest for the year!
SEO Agency FAQ
NZ SEO Agency services…

A New Zealand SEO agency undertakes a comprehensive search engine optimisation process in two parts:

On-Site page optimisation of the websites content: text, images, meta tags and image Alt tags, page load speed optimisation, schema implementation etc.

Off-Site optimisation, which involves improving the website's backlink profile by citation building. Often by generating new citations to enhance local search rankings potential.

The specific purpose of search engine optimisation (SEO) is to increase a company's exposure in mainstream search engines (Google, Bing, and Yahoo) and to generate higher volumes of qualified visitor traffic to the website.

A reputable NZ SEO agency will also document and recommend the required changes and implement them with prior your approval. Plans may be revised in light of new discoveries or impediments. SEO is best visualised as a long-term strategy. There is rarely any immediate gratification. It always takes time to for full benefits to accrue.

Know that website traffic can be volatile when Google releases core algorithm upgrades. Patience is required while your SEO consultant determines the most effective solution to restore rankings and traffic.
Is SEO important?

You are probably aware that SEO is essential for all businesses because it provides steady, long-term traffic and revenue streams.

Your website should be optimised with one objective in mind: to attract visitors who are interested in learning more about your products or services. If this is not occurring, there may be a problem with the structure or content of your web pages. A competent SEO specialist will assist both search engines and searchers needs in matching your content to potential customer needs.

Organic search drives 53% of website traffic, while paid search drives only 27%.

B2B and technology companies generate twice as much revenue from organic search than any other channel..

As of June 2021, Google dominated the digital search market with a 79 percent market share. In order for your website to be discovered online, it must utilize effective search engine optimisation strategies.
What are the SEO tasks?

Optimise existing content and develop new website content – text and images.

The NZ SEO agency service should include website content (services pages, information pages, FAQ pages, blog posts, etc.). May extend to creating content for external websites (guest posts, articles, thought leadership pieces).

Comprehensive keyword research will drive the creation of new text based Topic-based content that is relevant to your business and industry.

Citation Building

The creation of high-quality citations links from relevant sources is a cornerstone of an effective SEO strategy. An SEO firm will find possibilities to earn links from industry-specific websites, reputable directories, and other sources. The objective is to establish authority and trust – many links are "editorial" in nature, approved before going live. They may bring in additional attract traffic if the link leads to content that provides value to the reader.

Links also provide SEO signals, with the underlying assumption being that a web page with numerous inbound links from high-quality, respected websites must also be of high quality. For a very long time, rankings have been connected with high-quality links.
Should a New Zealand SEO agency track results?

For an SEO agency in New Zealand to be effective, constant oversight is required. Google continually upgrades its algorithms, rivals' rankings fluctuate based on their marketing activities, and your company will produce content that must be optimised and incorporated into your evolving SEO plan.

To analyze rankings, traffic, engagement, user journeys, and conversions, an SEO firm uses a variety of tools and approaches. This monitoring has two purposes:

Checking whether existing work is producing the desired outcomes
Providing insights that can be used to enhance the efficacy of future efforts.

SEO is not a case of "set it and forget it"; if your agency account manager never updates you on the status of their efforts, you should inquire as to why.

An agency should offer information on the metrics related with all of the goals established. This could consist of:

SERPs Rankings
Traffic metrics: page visits, bounce rate
What SEO Tools are used?

Here is a list of popular SEO methods that an agency may employ:

Screaming Frog spider: analyzes a website's links, photos, meta data, and scripts.

Google Keyword Planner: a tool that provides search traffic for keyword terms and suggests related terms surrounding certain searches.

Google Analytics: is a program that tracks all interactions with your website and provides incredibly deep insights into user behavior and travels.

Moz Links tools: an online link analysis that provides information on the backlink profiles of websites.

SEMRush: online website auditing system

A New Zealand SEO agency may use these or other tools – there are many such tools and different approaches, and each agency has its own toolset.

What is important is the skills to deliver results, the knowledge necessary to do so, and the responsiveness to stay abreast of algorithm adjustments and how they are affecting your website.
What is White Hat & Black Hat SEO?

Hiring a competent SEO agency can be beneficial, but you need to determine beforehand what kind of people you are putting your faith in.

There are 2 flavours of SEO, usually referred to as "white hat" and "black hat."

White Hat SEO agency: employs strategies based on Google's search engine ranking factors and algorithms to optimize a website's content, metadata, internal links, and schema. The objective is to ranks higher for relevant terms in search engine results pages. These legitimate activities have a long-term beneficial impact on a website's search engine rankings in the SERPs (search engine results pages).

Black Hat SEO agencies: where anything goes, and who will do everything possible to "manipulate the system" in order to boost websites to the top of search results. They are focused on short-term gains as quickly as possible. However, these strategies are a clear and unequivocal breach of Google's terms of service and may ultimately destroy a website's reputation and rankings.
What strategies are part of White Hat SEO?

There are generally acknowledged to be approximately 200 factors that determine a page's position on the search engine results page. Many are under your direct control, others are external. A professional, reputable New Zealand SEO agency will focus on all possible items in their efforts to improve your search engine rankings, including:

A secure website that uses HTTPS, has a firewall and brute force login protection
Mobile responsive design
Fast page load speed and good core web vitals scores
Valid schema markup for Place, Organisation, Breadcrumbs, FAQ, Products, sitelinks, rich snippets etc.
Quality citations (incoming links) to your website
Internal cross-linking (editorial links) in main content
Optimised images – resized and compressed
Optimised metadata – Titles, Descriptions, image Alt texts

In addition, the agency may be tasked with ongoing analysis and optimisation on a regular basis to ensure that your website continues to perform effectively in search engines and meets its conversion goals:

Keyword analysis and content suggestion for new content pages
Link audits to monitor the link profile over time
Content analysis and optimization of a website
Analysis of conversion rate and optimisation
Why engage an NZ SEO Agency?

Basically, a DIY approach will always have mediocre outcomes. It takes a decade of experience to gain an innate comprehension of the HOW and the WHAT.

A New Zealand SEO agency has specialists in many areas of search engine optimisation that will invariably exceed the experience of your own sales & marketing staff.

SEO is a sophisticated, asymmetrical and difficult-to-understand marketing channel for those who have not been in the SEO industry for many years.

SEO is often difficult and always tedious and time-consuming. Search engine algorithms evolve almost daily. There's a huge challenge to keep up with the most recent ranking algorithms and revised strategies to boost online visibility. Using a professional SEO agency will generate a better return on investment and produce superior outcomes than will a solo DIY efforts. DIY is not free! Aside from your time, there's the cost of lost opportunities for not getting it right, and the potential to do far more harm than good if you inadvertently breach Google's terms of service.
Should I have an SEO Strategy?

For the average small business, once the initial on-site optimisation is performed in a thorough and comprehensive manner, there may well be nothing more required or possible for a year or two. Unless you subscribe to the unnecessary monthly link-building myth…

In a very competitive niche market, SEO requires ongoing efforts to keep a business website is optimised.

Good SEO firms offer a variety of services: including website audit, error correction, and website re-optimisation in response to search engine ranking algorithm evolution. The most effective SEO companies are those who build a customised SEO plan for each customer.

While the procedures and strategies employed may be the same for all clients, the objectives of each business are unique. An expert agency will customize its SEO strategy to help the business achieve its goals. In addition, they will be proactive and seek out opportunities that you may not have considered to assist you achieve your business objectives and maximize the return on investment (ROI) of their efforts.
What is Technical SEO, On-Site & Off-Site SEO?

Technical SEO:

Technical SEO is the process of utilizing modern search engine standards to increase the organic search ranking of a website. Crawling, indexing, rendering, and architecture are all essential components. A website technical seo audit is a crucial element of optimising a website.

On-Site SEO is the practice of optimising individual web pages for higher search engine rankings and increased qualified traffic. On-site refers to the content as well as the HTML source code that can be optimised.

Off-site SEO encompasses all the operations you can perform away from your website to improve a page's search engine rating. Usually, off-site SEO means citation building / with link building and social media engagement.

With hundreds of variables included in Google's rankings algorithms, your New Zealand SEO agency needs to ensure all three factors are addressed in concert..
How important is a Website Audit?

BEFORE you employ a New Zealand SEO agency, they should do a comprehensive website technical SEO audit of your website. They should want to understand what the issues are that need to be addressed, what the remedial options are, and present an indicative costing / quote/ proposal.

Unless you and they both know before you get started, its an open-ended project with no defined costs and outcomes.

Here are some of the fundamental elements that should be included:

A competent and reputable SEO business should always offers a full audit prior to doing any work.

At least once every five years, you should undertake an SEO audit to reassess the structure and integrity of your website. An SEO audit examines the factors that influence your website's SERPs.
And the Benefits a New Zealand SEO agency delivers are?

As a business owner, you've probably heard that SEO will improve search engine rankings and profile visibility of your website. But wait – there's more:

Professional SEO is mission-critical to the success and longevity of your business. Advantages you might anticipate from professional SEO services are.

Targets organic qualified traffic – people who want what you have
Higher ranking in SERPs
Better UX (user experience)
More page views than PPC, minimal ongoing costs after the initial investment
Leapfrog over your competitors
Establishes Expertise, Authority & Trust with your potential clients
Better conversion of visitors into clients

Engaging a reputable SEO consultant ensures that the benefits are demonstrable via tracking / analytics.
SEO Agency References
Last Updated on Sunday, June 26, 2022 by Ben Kemp