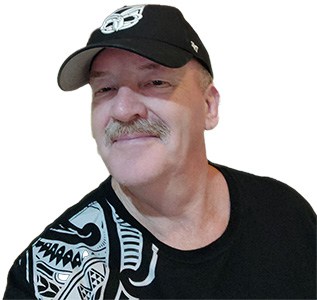 NZ Technical SEO specialist providing more than 2 decades of SEO experience and 17 years of hands-on WordPress SEO services.
NZ SEO specialist Ben Kemp – aka The SEO Guy:  "I've been an IT manager & consultant for some 25 years, a website designer and provider of specialist SEO consultancy services for 20+ years. In that time,  I have built / rebuilt / re-engineered and optimised websites in almost every conceivable genre and scale in NZ, AU, UK and the USA.
Decades as a specialist SEO consultant gives me the experience and intuitive ability to visualise what clients require to solve their particular SEO requirements."
Technical SEO Specialist & Expert WordPress Services
"No false modesty or bragging here. As far as I am aware, there are few people with such extensive experience in providing professional technical SEO services in Australasia. The expert SEO consulting expertise and the range of skills and experience that I can bring to bear on a project are hard earned! There are even fewer people with the passion I have for getting a job done on time and within budget. When consulted, I give a project quote and accept a deposit payment. I'm then committed 100% to a successful outcome… I work quickly and efficiently, and I can usually produce miracles in moments!"

In 20+ years as an NZ SEO specialist I've worked with many ecommerce and content management systems – Joomla, Drupal, vBulletin, Xenforo etc, plus WordPress since v1.5.  I have accumulated a great deal of knowledge and experience as a WordPress SEO consultant in site design & implementation. I also deliver expert  consultancy on;
Website migration »
Website Redesign – anything migrated into WordPress (Weebly, Squarespace, WIX etc)
Regardless of your requirements, I'm the right New Zealand SEO specialist consultant and services provider to help resolve your particular issues. I have related websites, albeit with different content, that focus on website design / redesign, site maintenance and tech support. These offer extensive information on their respective topics;
Website Redesign – www.Website-Redesign-Company.co
Website Maintenance – www.websitemaintenanceservices.co.nz
WordPress Tech Support – www.wordpresstechsupport.co.nz
Please contact The SEO Guy for expert professional SEO specialist consulting assistance and a 100% guarantee of personal service!
An NZ SEO specialist does research and analysis on online trends and best practices in order to build and implement search engine optimization strategies. The ultimate objective is to increase website traffic by using keywords and keyword subjects to enhance the user experience and adhere to search engine standards.
SEO Specialist FAQ
What does an SEO Expert do?

An SEO specialist's duties do not end with a few website modifications and a few links distributed over the web. Instead, the savvy SEO specialist must be vigilant, continually on the lookout for trends, algorithm changes and in evolving best practice approaches to maximize website visitor traffic.

By "maximize," we do not simply intend to increase the amount of visitors to the website. We want "qualified traffic" which means drawing in those people who are looking for exactly what you provide. Conversion of visitors to clients is the goal.

In order to optimize your website for search engines, you must be aware of these characteristics and employ the appropriate tactics.

As search engine algorithms changes dozens of times a year, and SEO agency staff need to evolve too. Reliance on the same processes year after year is not professional or effective.
How does the SEO expert achieve the Objectives?

A true SEO expert requires a diverse range of skills and experience. In a nutshell, you need to know:

The daily routine of an SEO professional could consist of any of these tasks, which means that a true specialist must have a diverse skill set and be eager to continue learning.

The SEO specialist is responsible for leapfrogging your website to the top of search engine rankings. A modern SEO agency must have specialists with problem-solving and decision-making skills, as well as the ability to prioritize. Optimising the client's website content is a top priority because the one thing that never changes is that "Content is King!" The 2022 SEO guru knows that search engines are placing their greatest emphasis on high-quality Topic-based content with Expertise, Authority & Trust (E.A.T.).

A competent SEO consultant may test and apply numerous search engine marketing tactics, website layouts, and search engine optimisation techniques. They are also aware of the significance of internal linkages, and their problem-solving skills come in handy when determining the optimal places and method for internal links.

A search engine optimisation (SEO) consultant expands a business website's online profile by monitoring analytical data and implementing his or her search engine marketing expertise.

As an SEO specialist, you will have to identify methods, strategies and techniques to improve the amount of visitors drawn in to a website by a combination of higher ranking on search engine results pages AND captivating descriptions, site links, reviews and rich snippets. In so doing, you will help generate the additional sales leads that create growth and profit opportunities.

What you do is often referred to as "content marketing" and/or "conversion rate optimisation" and you may be referred to as an "online marketer" or "digital account executive."
What is SEO in 2022 and beyond?

Modern best practice in SEO extends well beyond keywords and meta tags. An SEO specialist must deal with a variety of the some 200+ ranking elements that Google et al processes, analyses and translates into rankings. These are constantly evolving, so you must stay up to date AND adapt as Google relentlessly moves the goal posts!
What are a technical SEO specialist's responsibilities?

As a technical SEO specialist, you will need to be competent with:

Programming with PHP, HTML, CSS, and JavaScript to make the website accessible, user-friendly, and interactive; this may require working with video and PDFs.
Using pay-per-click (PPC) advertising campaigns to earn revenue through online advertising campaigns.
Create expert authoritative and trustworthy content on website pages.
Provide technical advice to and liaise with website designers and developers
Regularly assess the performance of client websites by monitoring SERPs rankings and analytics and provide actionable recommendations for improvement.
Monitor User experience (UX) and core web vitals and intervene with remedial action as/if required.
Monitor chatter on Google's search engine algorithm releases in order to stay up to date with changes.
What should a technical SEO specialist anticipate?

Work in SEO necessitates a continual evaluation of skills and a commitment to staying abreast of ever-changing technical breakthroughs and trends. This can be accomplished by reading SEO and internet marketing blogs and staying up-to-date on changes to search engine algorithms, particularly Google's. In addition, you will need to devote time and energy in developing link-building methods.

You will need to be adaptable as your workload is likely to be varied; you could be programming one day and writing original material for websites the next. Nevertheless, you typically have a great deal of control over how you manage your workload.

The traditional SEO market is highly competitive, yet the industry is thriving and expanding. It is anticipated that SEO professionals will always be in demand. SEO specialists with extensive project experience can work independently as SEO consultants.
And when I'm not working as a technical SEO specialist consultant?.
I like to get out on the highway for a blast of fresh air on the bike…
About: Hiring an SEO Specialist and Evaluating Proposals
Last Updated on Sunday, June 26, 2022 by Ben Kemp