You deserve more than just rankings…
Expert SEO Services. Integrity. Teamwork.
and website content optimisation that exceeds your expectations.
How an NZ SEO Consultant can help
A New Zealand search engine optimisation specialist with over 20 years experience… My guarantee is honesty and integrity, and 100% personal service! No space cadets, no 3rd world subcontractors…
.
Business SEO Agency
The business SEO services and search engine optimisation packages I provide increase your visitor numbers. Optimising your site's content by targeting correct terminology in keywords increases qualified traffic. Correctly optimised sites generate more sales, making you more money! A specialist NZ SEO consultant, my role is to help market online businesses by achieving optimal search engine rankings via a range of search engine optimisation packages….
Core Web Vitals
Page load speed does contribute to good core web vitals SEO scores. However, the GTmetrix legacy scores could be straight A's – but your Google Page Speed Insights score for Mobile till be dragging in the 20's due to different measurement criteria. From 21 May 2021, Google's "core web vitals" will be incorporated into rankings. You need to ensure your website is optimised, or your competition will pass you by…
Website Audits
Start with a free, no-obligation SEO Audit / Website Review. Audits provides a benchmark against which progress can be accurately measured. An appropriate Business SEO package will be recommended, with indicative costs and options. We optimise your organic search rankings by optimising the most important internal pages, and if necessary, sanitising your inbound link profile.

WordPress SEO
WordPress search engine optimisation services and CMS solutions are specialties of The SEO Guy! WordPress has a range of premium tools to assist with page speed optimisation, a core metric in Google asessement of your website. Implementing HTTPS secure connections and firewall security are core SEO aspects we can address
Resolving Penalties
Google scrutinises your site for any overt evidence of content "over-optimisation" via the Panda algorithm. The Penguin algorithm evaluates your site's link profile and quality of incoming links. These paradigm shifts occurred from 2012 onward. We can remedy Penguin algorithm penalties.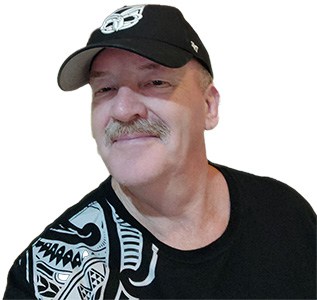 Ben Kemp – aka "The SEO Guy"
"I've been an IT manager & consultant for some 25 years, a website designer and expert search engine optimisation consultant for 20 years.
Throughout that time, I have optimised sites of many different genres and scales in NZ, AU, UK and the USA. For professional SEO services on your website, contact NZ's best small business SEO agency today."