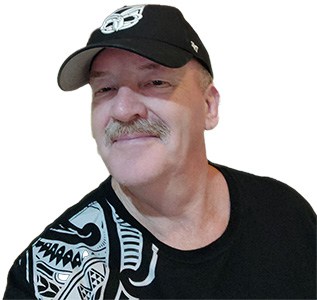 The SEO Guy is the workplace of Ben Kemp, an NZ SEO consultant who has more than 2 decades of SEO experience and 17 years of hands-on WordPress SEO services
Ben Kemp – aka The SEO Guy: "I've been an IT manager & NZ SEO specialist consultant for some 25 years, a website designer and provider of SEO consultancy services for 20+ years. In that time, I have built/rebuilt / re-engineered and optimised websites in almost every conceivable genre and scale in NZ, AU, UK and the USA."
Two decades as a search engine optimisation specialist gives me the experience and intuitive ability to visualise what clients require to solve their particular SEO requirements."
Introduction
No false modesty or bragging here. As far as I am aware, there are few people with extensive experience in providing professional technical SEO services in Australasia. The SEO consulting expertise and the range of skills and experience that I can bring to bear on a project are hard-earned! There are even fewer people with the passion I have for getting a job done on time and within budget. When consulted, I give a project quote and accept a deposit payment. I'm then committed 100% to a successful outcome… I work quickly and efficiently, and I can usually produce miracles very quickly!
Where it all began – the origin story
My introduction to computer technology began with a Commodore Amiga 1000 in 1985. It was the world's most technologically advanced personal computer system on its release but produced by a company bereft of business management skills. The demise of Commodore was a tragedy but the Amiga sparked a lifelong interest in computer technology. I began taking Polytech classes in everything from spreadsheets to Novell network administration. My outdoor job for the rural county I worked for became an indoor job in 1991, with my appointment as an electronic data processing officer. That was followed in 1994 by a promotion to Information Technology Manager, after being awarded national and international awards for innovation in local government information technology. (AURISA / ITMG)
Under my guidance, our county was an early adopter of desktop publishing, a MapInfo-based geographic information system, and Novell + Lantastic computer networks for both the library and county offices. As an early adopter of intranet technology, my interest in all things web-based grew as quickly as the technology evolved through to the end of the 1990s.
Mastering the dark art of installing QEMM (Quarterdeck Extended Memory Manager) on library computers in order to load both the MS-DOS operating and the network drivers was one of my most rewarding accomplishments in those days. Being a Xenix financial systems administrator with a 2086 "server" and managing the switch to Unix on a 3086 Tower server was another memorable challenge.
In July 1994 I resigned as IT Manager and started out as an independent IT consultant, working for local government agencies from Dargaville to Dunedin. Primarily, assisting with the implementation of GIS technology, software and strategies. My 29 years of freelance IT consultancy have flashed past – it has been both challenging and rewarding.,
Mastering the Art of Search Engine Optimisation
A keen interest in internet technology led me to search engine optimisation efforts for a growing number of clients. Search engine optimisation hadn't become known by the "SEO" acronym back then, SEO specialists were scarce and the dominant search engines were Northern Light and Alta Vista. The still-alive Yahoo and the now-deceased Open Directory were also there at the beginning of the online search.
NZ SEO consultant since 1997
My first website was www.comauth.co.nz aka "Computer Authorities" which was registered on 28 January 1997. Initially focused on IT projects for NZ local authorities, the ComAuth website quickly expanded to cover search engine optimisation services. Soon thereafter, I was working full-time as a search engine optimisation specialist doing projects for small businesses in NZ & AU.
Everything was new and evolving rapidly – and I enjoyed writing articles for online publications such as Sitepronews.com. Freely sharing newly gleaned knowledge on what worked and what did not was always a good way to acquire new clients.
In those days, the search world was wild and sometimes wicked – and that's still true today, with some dodgy characters still selling snake oil. Someone with good English language skills and some technical knowledge could successfully assist clients in dominating search rankings in their niche with ease. That's also still true today.
In my 25+ years of work as a technical SEO specialist, I've worked with many e-commerce and content management systems – Joomla, Drupal, vBulletin, Xenforo etc., plus WordPress since v1.5. I have accumulated a great deal of knowledge and experience as a WordPress SEO consultant in site design & implementation.
WordPress SEO Specialist
WordPress captured my interest very quickly. It promised much even in 2005, which was when I first built a WP version 1.5 website. Its rapid growth led to the creation of www.TheSEOguy.co.nz on 15 March 2006. This website was specifically aimed at WordPress SEO services.
The old www.Comauth.co.nz website was "re-imagined" as www.Searchsmiths.co and it provided SEO packages for the non-WordPress world. Both sites were eventually "merged" into www.TheSEOguy.co.nz. Growing expertise in WordPress search optimisation services also led me to provide tech support more widely…
WordPress Tech Support
Due to the amount of work I was getting on WordPress websites, I branched into offering www.WordPressTechSupport.co.nz services on 8th November 2013. Skills and knowledge acquired in daily use of WordPress since version 1.5 in 2005 were thus made available to small business owners running self-hosted websites.
Website Maintenance Services
Having been an SEO consultant since 1997, with extensive experience in SEO, WordPress and website design/redesign, I was asked to maintain additional client websites as the years rolled past. To formalise that demand, the www.WebsiteMaintenanceServices.co.nz website was activated when the domain was registered on 8th November 2013.
Website Redesign Specialist
Web design services were offered via www.website-designers.net.nz by 2002. This morphed into www.Website-Redesign-Company.co on 9th July 2011 and was merged into www.WebsiteRedesign.nz on 24th May 2022. Website redesign services require a comprehensive set of special skills to avert the destruction of current SERP rankings. Such skills are hard-earned and not readily available and most SEO consultants lack hands-on WordPress expertise.
I deliver expert consultancy on;
Site Hosting
I've been a provider of web hosting for 11 years through www.Hosting-SE-Asia.co which went live on 12 August 2012. This involves managed VPS servers using WHM / cPanel and/or Spanel for client websites. I have a Reseller Hosting account with Stablehost.
11 years of experience providing WHM / cPanel web hosting
Regardless of your requirements, I'm the right New Zealand SEO specialist consultant and services provider to help resolve your particular issues. I have related websites, albeit with different content, that focus on website design/redesign, site maintenance and tech support. These offer extensive information on their respective topics;
Please contact The SEO Guy for expert professional SEO specialist consulting assistance and a 100% guarantee of personal service!
What does an SEO specialist do?
A New Zealand SEO specialist is always performing ongoing keyword research and analysis of online trends and best practices in order to build and implement effective search engine optimization strategies. Careful citation link-building is also a part of the digital marketing process. The ultimate objective is to increase website traffic by using topics containing helpful content that enhances the user experience and adheres to search engine standards.
And when I'm not working?
I like to get out on the highway for a blast of fresh air on the bike…
References:
Page last updated on Tuesday, October 10, 2023 by the author Ben Kemp