NZ SEO services | NZ SEO consultant & WordPress expert
Affordable organic SEO services and local SEO packages for New Zealand small businesses…
You expect an NZ SEO consultant to deliver expert technical New Zealand SEO packages. You also want experience and integrity. You'll get website content optimisation that exceeds your expectations. Guaranteed…
How an NZ SEO Consultant can help
I'm a New Zealand search engine optimisation specialist with over 20 years of SEO experience and a range of SEO Packages to suit any online business activities. My guarantee is honesty, integrity, and 100% personal service! No space cadets, no 3rd world subcontractors…
Learn what's wrong on your site
You can't make ranking improvements to search results without knowing what the impediments are. A comprehensive Technical Website Audit report from an expert SEO consultant shows how ranking gains can be made and why. There's no cost and no obligation, so you can get an audit of your website underway today!
Affordable SEO Packages
My business SEO Packages and services increase your visitors and increase organic traffic numbers. Optimising your small to medium site's content by targeting the correct keywords increases qualified traffic. Well-optimised sites make more sales and make you more money! As an NZ SEO Specialist, I help achieve optimal search engine rankings via a range of affordable SEO packages….
Local Search Services
Targeting the Local 3 Pack, my Local SEO Packages are for WP websites in competitive niches. I ensure that your pages output accurate Schema data for Location, Organisation, Products, Services, Breadcrumbs, Sitelinks etc. This can enhance your listings display in both Google's organic search and local Maps.
Website Audits
Start with a free, no-obligation no-obligation SEO Audit of your website's content. A thorough website audit provides a benchmark against which search results progress can be accurately measured. An appropriate Business SEO package will be recommended to improve visibility on search, with indicative costs and options.
WordPress Search Services
Specialising in SEO services for WordPress, The SEO Guy digital marketing agency has a range of search engine optimisation tools to assist with rankings via copywriting and content optimisation on your website. Implementing SSL secure connections and firewall security are core website security aspects addressed.
WordPress Speed Optimization
Page load speed does contribute to good core web vitals SEO scores. From July 2021, Google's "CWV (core web vitals)" was baked into Google's search rankings algorithm. Add this to your SEO strategy to ensure your website is optimised for performance or your SERPs results will suffer….
Citation Building for Local 3-Pack
Off-page SEO via high-quality Local Citation Link Building services improves local SEO results. As search engines find citations about your business, you may rank higher in both organic and local results. It can also help with expertise, authority and trust (E-E.A.T.) factors.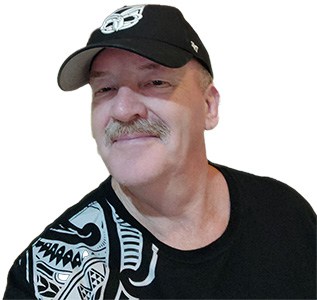 Ben Kemp – aka "The SEO Guy"
"I've been an IT manager & consultant for some 25 years, a website designer and a full-time SEO consultant since 1997.
Throughout that time, I have optimised sites of many different genres and scales in NZ, AU, UK and the USA. For professional SEO package implementation on your website, contact NZ's best business SEO agency today."
---
SEO Articles
Specialist New Zealand SEO Packages & Local SEO Optimization
The business goals inherent in a good search engine marketing strategy is to place references to your website in front of more potential customers in the search engine results pages (SERPs). The website design has an impact on the outcome. Because some design themes make it much harder than others to both optimise and attain acceptable performance, it's sometimes necessary to consider a website redesign for SEO. Amending content to meet Google's helpful content criteria is critical. Social media integration and email marketing are also important. Optimising content to boost your rankings in search positions is a complex and time-consuming process. Best practices must be followed to improve online visibility and attract new clients. That said, good rankings in natural search results are more cost-effective than reliance on Google Ads campaigns for your local business. It's also important to understand and meet Google's Search Essentials guidelines and to never breach their terms of service. A fundamental principle at The SEO Guy is to never bend the rules. A reputable search engine optimisation (SEO) company in New Zealand should always follow best practices and never take "black hat SEO" risks with client's websites. If you need trustworthy SEO services for WordPress websites, please get in touch today!